​

​@Apple Valley Atlas Headquarters
​ Drop Off Only Destruction

​(Performed Within 24 Hours)
Client Observed Destruction

Educational Institutions

Real Estate Professionals

Government & Military

Small Business Owners

Legal Professionals/Accountants, Lawyers

Medical Professionals

Financial Services

Corporations

Residential Services
If your company keeps personal information in any manner whatsoever, on employees, clients or customers, then you will need to comply with Federal and State regulations to dispose of that information correctly.
Our document shredding services assist with all types of businesses large and small.  Whether you need a monthly, quarterly, bi-yearly or annual purge, we can certainly accommodate those needs. 
Most of all, you have the peace of mind that this task has been conducted by professionals who are qualified and you have  received certification that those services were performed.
The high profile client list above is a testament to the services we render.  
Our Mobile Shredding Company  makes it easy and convenient for your business to continue its operation without interruption. 

If you require document management for files that need to be on a scheduled retention program, we can do that too!  See our link titled "Storage & Security" for more information.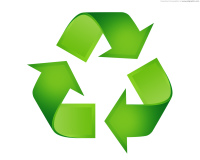 We recycle 100% of the paper.  Nothing goes to a landfill.

All businesses, professionals and government agencies, regardless of size, are now federally and state mandated to properly dispose of confidential information.  Prevent lawsuits and heavy penalties by not violating these laws!  Stay compliant with these policies with our qualified services.  The cost is much lower than a violation!