​ ​

Telephone

760-247-0500

Office Location

21284 Corwin Rd.

Apple Valley, Ca. 92307

@ Apple Valley Atlas Headquarters

by Apple Valley Airport

​ Office Hours

8am to 4pm Mon.-Fri.

Drop Off Only Destruction

9am to 3pm

(Performed Within 24 Hours)

Client Observed Destruction

1pm to 3pm

(By Appointment Only)

Email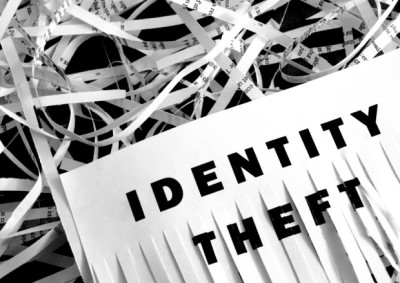 Document Destruction Industry
Offering Various

​

​ Services



Business ​​& Individual Clients
Our Mobile Shred Truck Is The  Most Secure Method Of Destroying ​Your Confidential Documents, Records

Computer Hard Drives

View The Destruction With Our Onboard Camera System

Available Upon Request)
​​
** Newly Released Statistics Show
15.4 Million U.S. Customers
Were Victims Of 'Identity Theft"
At A Cost Of 16 Billion Dollars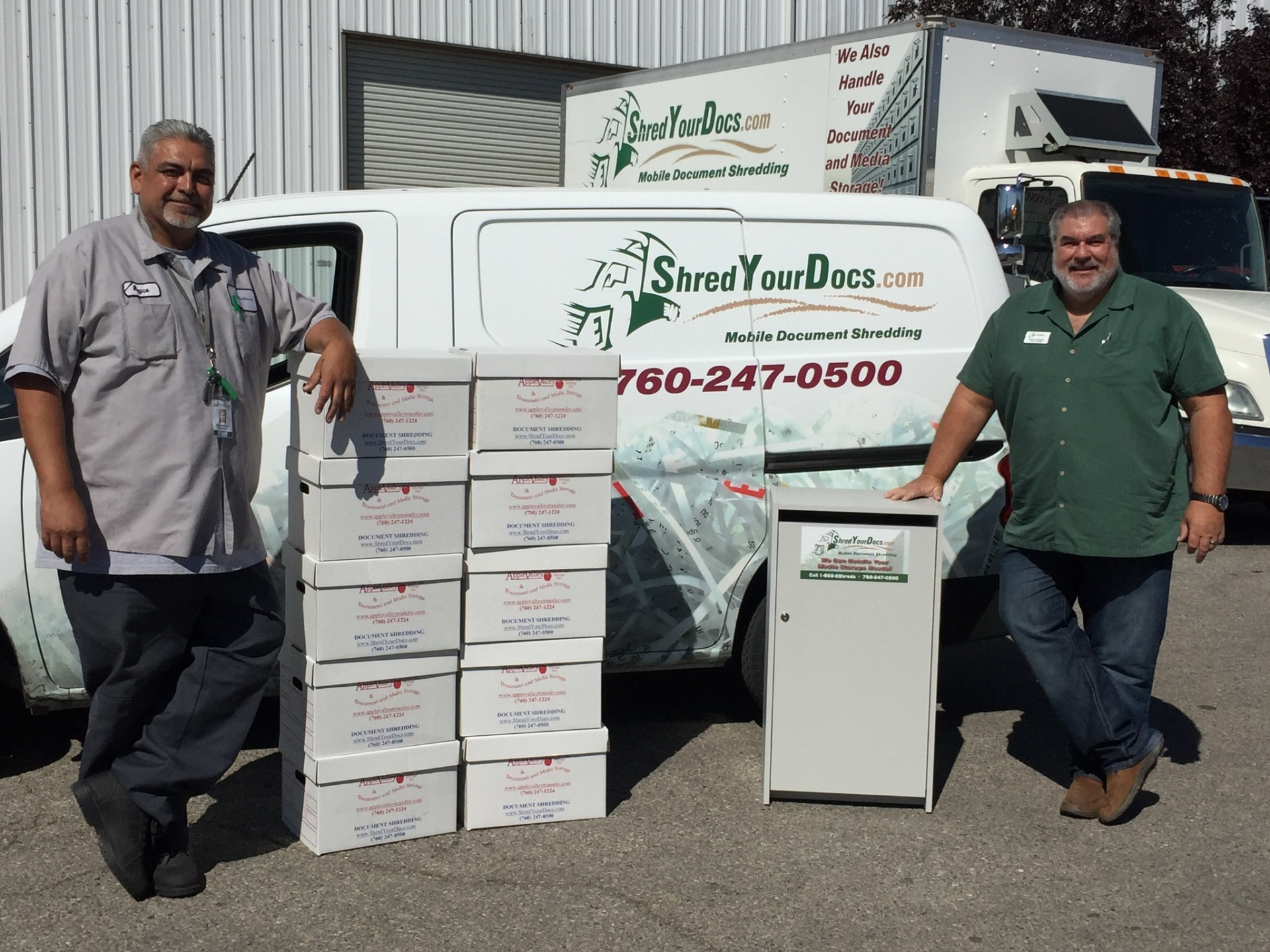 ​ We Offer A

"Certificate of Destruction"

For Your Records​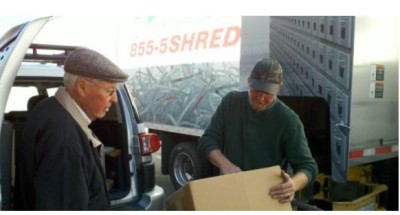 In A Rush? You Can Come To Us!

Conveniently Located @ 21284 Corwin Road

By Apple Valley Airport, @ Apple Valley Atlas Headquarters

​Great Rates, Quick, Convenient, & Friendly Service

​Drop Off Only Destruction: 9am to 3pm Daily

​(Performed Within 24 Hours)

​Client Observed Destruction: 1pm to 3pm (By appointment Only)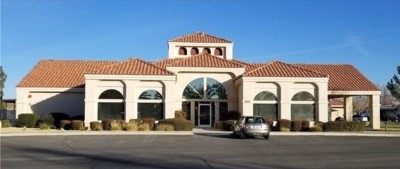 Media, Digital &  Hard Drive  Destruction

​​

​​
​In the ever growing, fast paced, technological world, it seems we are frequently updating to new computer devices and programs.

The only way to make sure data on a previous system is permanently destroyed is with the latest destruction technology, and we have it.!

Erasing your computers hard drive or a CD/Disc does not mean the data is deleted.  ​Our destruction process guarantees that it cannot be retrieved or accessed once we finish. 

For your records, you will receive a "Certificate of Destruction" verifying the services that we have performed for you. 

​Our professional certified staff and equipment makes any media destruction fast and efficient.​

State-of-the-Art Storage

​​

​​
We offer the only "Firelock TM" Data Storage Vault of its kind in Southern California!  No other facility can offer you a higher level of document and media storage.  

The vault is fireproof, earthquake proof, climate controlled and capable of protecting all forms of digital back up data.

It is the highest rated fire protection for a storage facility anywhere in the world!

In addition to media storage, it is also the perfect solution for you to safely store works of art, musical instruments or anything that you may want to protect from changes in temperature, humidity, dust, magnetic fields or UV light.
All businesses, professions and government agencies, regardless of size, are now federally and state mandated to properly dispose of confidential information.  Prevent lawsuits and heavy penalties by not violating these laws!  Stay compliant with these policies with our qualified services. The cost is much lower than a violation!